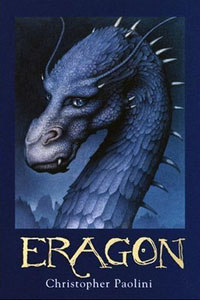 he Inheritance Cycle was originally intended to be a trilogy, but Paolini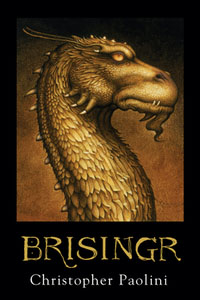 has stated that during writing, the length of Brisingr grew, and the book
was split into two parts to be published separately. Because of this, many plot elements originally intended for Brisingr are in Inheritance.
Since the release of Inheritance, Paolini has expressed his future interest in expanding upon Alagaësia and the Inheritance Cycle. In an interview, he talked about a potential "book five," a prequel centering around Brom, and said that he has planned "around seven more stories set in Alagaësia — and one of those is in fact a series."
Despite selling well, Inheritance has received positive to mixed reviews, being praised for its sophistication and 'epic battles' but criticised due to unresolved plot threads, derivative characteristics of Star Wars and The Lord of the Rings, and heavy use of deus ex machina. Richard Marcus of the Seattle Pi said that "
Paolini clutters up the book with page upon page of battles that could just as easily taken place off stage
" and that "
the last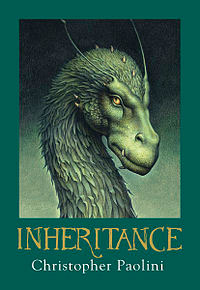 hundred or so pages of the book are spent in a very awkward attempt to tie up all the loose ends
".  However Shelby Scoffield of Deseret News called the book "
a sophisticated novel
" and "
a sense of closure to a truly great series
", but criticised Paolini's use of "
long and boring details
".
Click here to jump to the Inheriwiki page and learn more about Christopher Paolini's Inheritance Cycle.